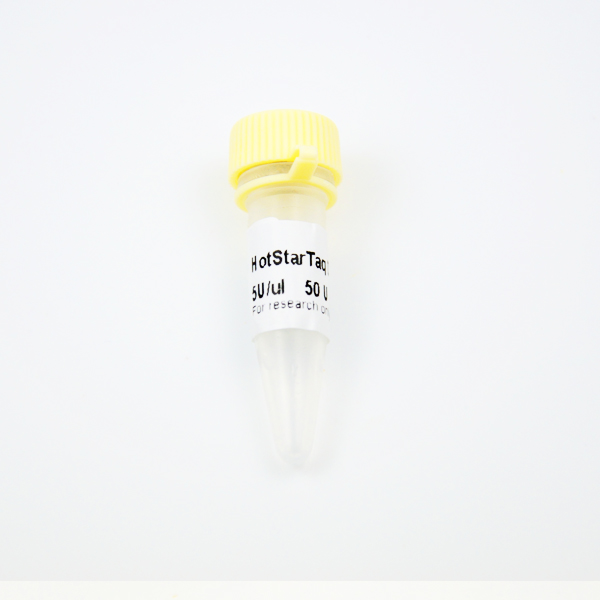 The Hot Start Taq DNA Polymerase is a recombinant Taq DNA polymerase that has been chemically modified by the addition of heat-labile blocking groups to its amino acid residues. The enzyme is inactive at room temperature, avoiding the extension of non-specifically annealed primers or primer dimers and providing higher specificity of DNA amplification. The functional activity of the enzyme is activated in 10-minute incubation at 95°C. The activated enzyme maintains the same functionality as Taq DNA polymerase: Has the 5′to 3′DNA polymerase activity and 5′to 3′exonuclease activity without 3′-5′exonuclease activity. The extending speed is 1 kb/30 sec. There is an "A" on the 3′end. The PCR product can be cloned in TA vector.
Applications
Hot start PCR amplification
Specific amplification of complex cDNA and genomic template
The amplification from low copy number DNA template
Real-Time PCR
Multiplex PCR
Generation of PCR products for TA cloning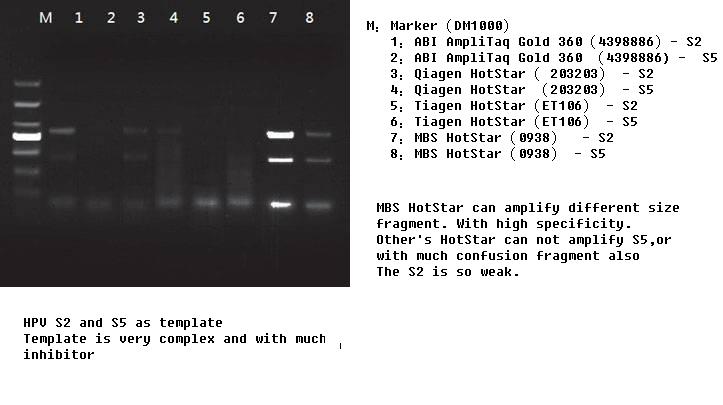 Quality Control
Functional absence of double and single-stranded endonuclease activity;
Purity>99% test by SDS gel electrophoresis;
Each lot of Hot Start Taq DNA Polymerase is assayed for amplification from as little as 10 ng of human genomic DNA; Retain full activity at room temperature for one week; No host DNA residue.
Concentration: 5 u/μl
Storage: Store at -20°C
Reaction Mixture Set Up
Package: This Hot Start Taq is always supplied by Bulk package, if you want the small package it is available.
---